Rates Collective Transfers

From Aeroporto Trapani Birgi
To Trapani Porto/Centro - and viceversa
from 1 to 4 pax
from 5 to 8 pax
from 06:00 to 22:00
€ 28 Tot.
€ 7 a pax
from 22:00 to 06:00
€ 30 Tot.
€ 8 a pax
From Aeroporto Trapani Birgi
To San Vito lo Capo - and viceversa
from 1 to 4 pax
from 5 to 8 pax
from 06:00 to 22:00
€ 75 Tot.
€ 18 a pax
from 22:00 to 06:00
€ 80 Tot.
€ 20 a pax
From Aeroporto Palermo
To Trapani Porto/Centro - and viceversa
from 1 to 4 pax
from 5 to 8 pax
from 06:00 to 22:00
€ 80 Tot.
€ 20 a pax
from 22:00 to 06:00
€ 90 Tot.
€ 22 a pax
From Aeroporto Palermo
To San Vito lo Capo - and viceversa
from 1 to 4 pax
from 5 to 8 pax
from 06:00 to 22:00
€ 80 Tot.
€ 20 a pax
from 22:00 to 06:00
€ 90 Tot.
€ 22 a pax
---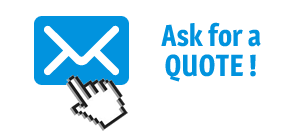 PLEASE NOTE: ALL ABOVEMENTIONED RATES ARE VALID ONLY FOR A MINIMUM NUMBER OF FOUR PERSONS.
Asta Transfer offers passengers with fewer than 4 in their group, who would like to travel in a collective group with other people, the possibility to ask for information and agree on the type of transportation service that best suits your needs or to book the exclusive rate, because when we reach the minimum of 4 passengers, the transfer service will then change from exclusive to collective, in this way we will have greater organization guaranteeing better service.
The rates are inclusive of VAT and include driver, petrol and civil liability car insurance.